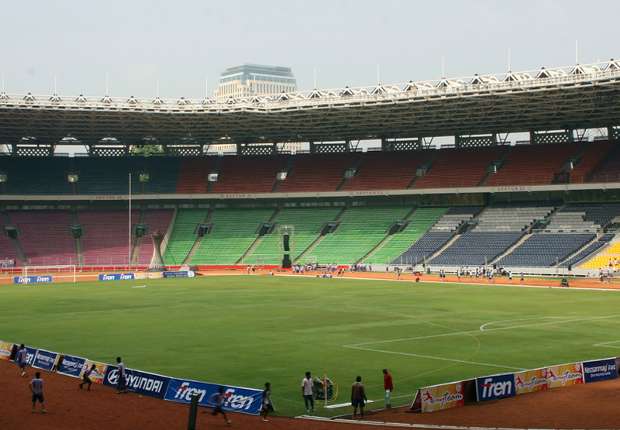 PT Liga Indonesia bakal menggelar peluncuran Indonesia Super League (ISL) 2015 di Stadion Utama Gelora Bung Karno, Jakarta, Sabtu (14/2) nanti. Pada acara ini juga akan diumumkan stasiun televisi mana saja yang menyiarkan kompetisi kasta tertinggi di Indonesia itu musim 2015.
Pemilihan SUGBK sendiri bukan tanpa alasan. Mengingat, di waktu berdekatan juga ada berbagai kegiatan terkait ISL yang digelar PT Liga di Jakarta. Di antaranya, workshop panitia pelaksana (panpel), manajer meeting, seminar laws of the game untuk 18 pelatih dan kapten atau perwakilan pemain di ISL, serta penyegaran wasit.
"Semoga nanti cuaca bersahabat. Sebelumnya, ada keinginan menggelar launching di Bandung tapi akhirnya kami batalkan," ucap Joko Driyono, CEO PT Liga seperti dilansir laman resmi PT Liga.
Menurutnya, PT Liga dan BV Sport selaku pemegang hak komersialisasi ISL sedang mempersiapkan beragam acara dalam launching tersebut.
"Selain itu juga ada beberapa partner ISL yang akan menyemarakkan. Insha Allah nanti acara berjalan lancar dan PT Liga akan mengusung spirit baru untuk ISL 2015," pungkasnya.
sumber
http://www.goal.com/id-ID/news/1387/...-utama?ICID=SP