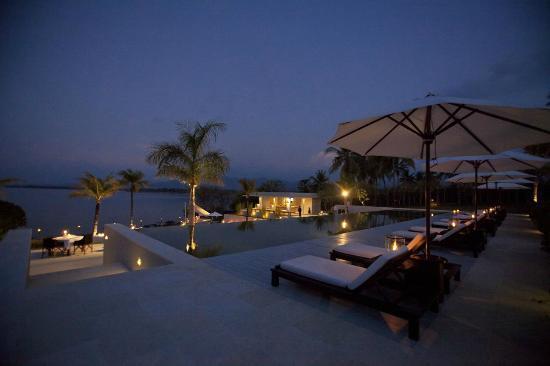 Indonesia adalah negara yang indah dan menjadi destinasi turis dunia. Bukan hanya menjadi negara tujuan wisata, fasilitas pendukung seperti hotel dan penginapannya juga diakui dunia. The Lombok Lodge, salah satu hotel di Lombok terpilih menjadi nomor 1 dari 25 hotel kecil terbaik di Asia, yang diumumkan oleh situs pencarian TripAdvisor dalam Travelers' Choice 2013. Selain itu, hotel di Bali pun menempati posisi kedua.
Hotel kecil menjadi salah satu kategori dalam Travelers' Choice 2013. Ini adalah survei tahunan yang digelar oleh situs TripAdvisor. Hasil survei nya didapat dari jutaan traveler di dunia. Hotel kecil di Indonesia menjadi pilihan yang pertama dari traveler.
Dari situs TripAdvisor (5/3), The Lombok Lodge dari Lombok dan The Chedi Club Tanah Gajah a GHM Hotel dari Ubud, Bali, masing-masing menempati peringkat pertama dan kedua. Hotel-hotel tersebut menyisihkan berbagai macam hotel kecil dari Thailand, Kamboja, India, dan Sri Lanka.
Meski hotel kecil, fasilitas dan kenyamanannya jangan diragukan. Komentar para traveler di tiap hotelnya dapat menjadi referensi tersendiri bagi Anda.
The Lombok Lodge adalah hotel yang terletak di Jl Oberoi, Madena, Tanjung Lombok. Hotel ini memiliki fasilitas yang lengkap, mulai dari restoran, kolam renang, hingga internet gratis. Tak hanya itu, The Lombok Lodge juga mendapatkan penghargaan sebagai hotel dengan servis terbaik di Asia.
"Meskipun Lodge Lombok adalah sebuah hotel kecil dengan hanya sembilan suite, tapi pelayanannya sangat sempurna. Sebuah kolam renang dengan pemandangan laut di sana, sangat bagus untuk berjemur," komentar traveler asal Singapura, Linda.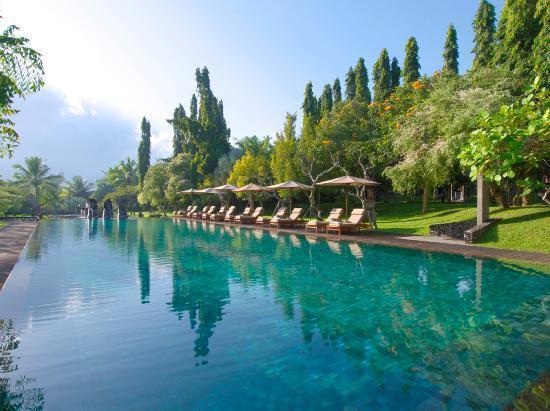 The Chedi Club Tanah Gajah a GHM Hotel di Ubud, Bali, menjadi juara kedua. Letaknya di Ubud, menjanjikan ketenangan dan pemandangan hijau yang meneduhkan pandangan. Udara sejuk menjadi hal yang biasa di sini.
"Hotel ini terletak di lanskap sawah yang luas. Anda bisa melihat kolam yang indah dengan angsa dan burung-burung yang eksotis. Masyarakat Ubud juga ramah-ramah," komentar traveler asal Doha, Qatar, Nivine.
Beberapa hotel dari Bali, Bitung, dan Sumba juga mengisi daftar 25 hotel kecil terbaik di Asia. Jangan lihat dari ukuran mewah atau megahnya, hotel kecil memiliki daya tarik tersendiri bagi traveler dunia.
Berikut daftar 25 hotel kecil terbaik di Asia.
1. The Lombok Lodge, Indonesia
2. The Chedi Club Tanah Gajah a GHM Hotel, Indonesia
3. Buckingham Place, Sri Lanka
4. Pavillon d'Orient Boutique-Hotel, Kamboja
5. The Samaya Bali, Indonesia
6. The Place Luxury Boutique Villas, Thailand
7. Komaneka at Tanggayuda, Indonesia
8. Puri Sunia Resort, Indonesia
9. Komaneka at Rasa Sayang, Indonesia
10. Heritage Suites Hotel Relais & Chateaux, Kamboja
11. Damai, Indonesia
12. Ariyasomvilla, Thailand
13. Sojourn Boutique Villas, Kamboja
14. The Privilege Floor, Kamboja
15. Old Harbour Hotel, India
16. The Baray Villa, Thailand
17. Lembeh Resort, Indonesia
18. Villa Semana, Indonesia
19. Amori Villa, Indonesia
20. Nihiwatu, Indonesia
21. Ulagalla Resort, Sri Lanka
22. Oberoi Vanyavilas, India
23. The Houben, Thailand
24. Bunwin Boutique Hotel, Kamboja
25. Palm Tree Heritage, India.
sumber