cerita sukses
cek sampelnya
Quote:
TurboFire® is the intense new cardio conditioning program

from fitness innovator Chalene Johnson. She'll help you get leaner with exercises that burn up to 9x more fat than regular cardio does. And with more than 20 smoking-hot music remixes, TurboFire will pick you up and push you past your limits.

Chalene's New to Class option also gives you the breakdown on how to do each move with the right form.

So forget the excuses. Forget the gym. Now the hottest classes in Southern California come to you.
Quote:
Beberapa fakta tentang program ini:
1. Harga aslinya di pasaran adalah sekitar 1,5jt (beli lelang di ebay biasanya bisa lebih murah kok.. hehe)
2. Program ini merupakan salah satu produk "Best Seller"nya Beachbody.com (web beachbody, klik di sini)
3. Nama creator nya adalah Chalene Johnson, biografi ttg Chalene di sini
4. Yang sudah berhasil dengan program ini banyak sekali, cek di Youtube ya!
5. Diklaim membakar lemak dan kalori 9 kali lebih banyak daripada kardio tradisional.
6. Masih banyak fakta lainnya gannn!.. males ane nulisnyaa.. silahkan cek ke web aslinya di sini
TURBOFIRE TIDAK HANYA UNTUK PEREMPUAN!!
Detail mengenai isi DVD nya: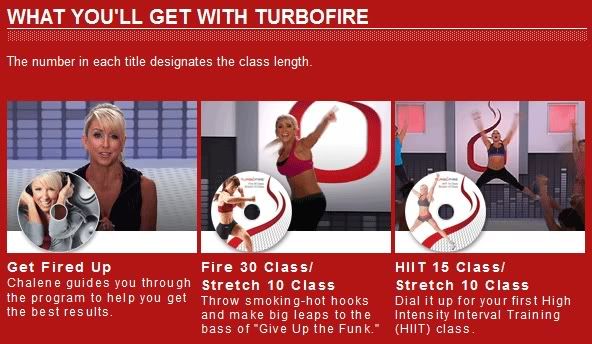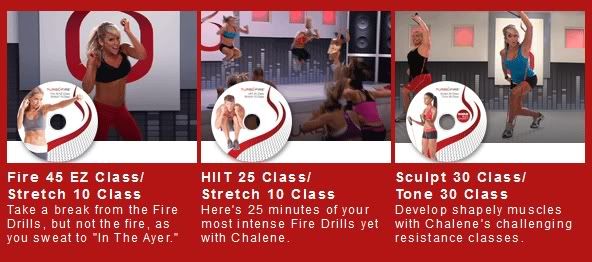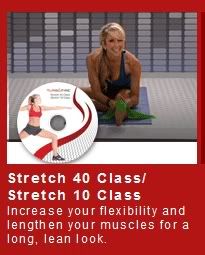 Chalene Johnson's TurboFire includes 12 workouts on :
01 - Get Fired Up - Chalene guides you through the program to help you get the best results.
02 - Fire 30 Class/Stretch 10 Class - Throw smoking-hot hooks and make big leaps to the bass of "Give Up the Funk."
03 - HIIT 15 Class/Stretch 10 Class - Dial it up for your first High Intensity Interval Training (HIIT) class.
04 - Fire 55 EZ Class/Stretch 10 Class - Don't let EZ fool you, because you'll be sweating to "Dazzey Dukes."
05 - Core 20 Class/Stretch 40 Class/Stretch 10 Class - Chalene's most popular class targets your tummy with moves that deliver incredible abs.
06 - Fire 45 Class/Stretch 10 Class - Kick, dance, and punch your way into shape to the beat of "Wiggle It."
07 - HIIT 20 Class/Stretch 10 Class - "Turn This Mutha Out" with 7 sizzling fire drills in 20 minutes.
08 - Fire 45 EZ Class/Stretch 10 Class - Take a break from the fire drills, but not the fire, as you sweat to "In the Ayer."
09 - HIIT 25 Class/Stretch 10 Class - Here are 25 minutes of your most intense fire drills yet with Chalene.
10 - Sculpt 30 Class/Tone 30 Class - Develop shapely muscles with Chalene's challenging resistance classes.
- Stretch 40 Class/Stretch 10 Class - Increase your flexibility and lengthen your muscles for a long, lean look.
DVD Bonus:
12 - Fire 60 Class/Strech 10 Class
13 - HIIT30 Class/Strech 10 Class
14 - Upper 20 Class/Lower 20 Class/Strech 10 Class
15 - Abs 10 Class/Strech 10 Class
Sekilas biografi Chalene Johnson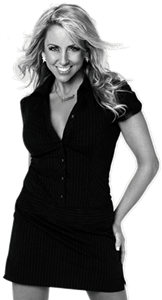 Chalene Johnson, TurboFire®
Chalene is more than just the high-energy, pretty face of Turbo Jam®. She combined her fitness experience and lifelong love of martial arts into the mega-calorie-burning workouts that feature the sexiness of dance, the hip feel of funk, and the power and strength of kickboxing.
Today, Turbo Jam is one of the most popular in-home exercise programs in the country.
Her ChaLEAN Extreme® program took fat burning to a whole new level with a body-sculpting system based on three simple words: MUSCLE BURNS FAT®. People of all shapes, sizes, and ages have gotten astonishing results, losing up to 60% of their body fat in just 90 days.
Now Chalene is proud to introduce TurboFire, her High Intensity Interval Training (HIIT) home workout series that redefines maximum calorie burning. Now she's bringing the TurboFire class experience to you.
Chalene also contributes her knowledge and expertise to leading health and fitness publications and regularly appears on TV as a fitness expert on such networks and programs as QVC, E!, The OC Body, FOX 11, and Better Bodies.
penampakan file yang akan gan dapat :