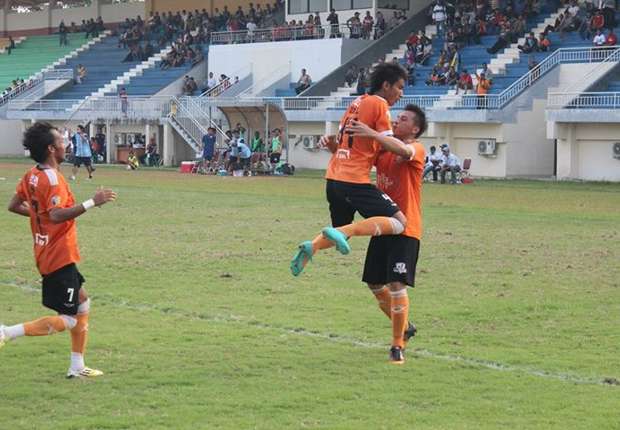 Klub Villa 2000 telah memulai persiapan mereka untuk menghadapi kompetisi Divisi Utama 2015. Latihan perdana sendiri sudah dimulai di Stadion Mini Ciputat, Tangerang Selatan, 8 Januari lalu. Pada musim 2015 klub berjulukan The Black Orange itu menargetkan lolos ke babak delapan besar Divisi Utama.
Untuk mewujudkan target tersebut, Villa 2000 telah melakukan perekrutan pemain dengan komposisi pemain muda hasil binaan akademi dan pemain senior berpengalaman. "Filosofi perekrutan pemain harus menjawab kebutuhan hari ini dan kebutuhan masa depan," ujar Iwan Setiawan, direktur teknik Villa 2000.
Di samping itu, Villa 2000 juga terus menjaga identitas lokal lantaran hampir 70 persen pemain skuat The Black Orange berdomisili di Tangerang Selatan. Secara keseluruhan, Villa 2000 tak melakukan banyak perombakan pemain.
"Kami hanya merombak pemain di beberapa posisi. Bahkan, pemain pengganti juga alumni akademi yang kami panggil kembali," kata Ricky Nelson, manajer Villa 2000.
Tentang program persiapan, Villa 2000 akan menjalani latihan rutin di Pamulang dan Stadion Mini Ciputat. Pemilihan Stadion Mini Ciputat adalah dalam rangka lebih mendekatkan diri dengan warga Tangerang Selatan. "Sebagai aset Tangsel, kami ingin memberi sumbangsih berupa gaung pembinaan sepakbola usia muda dalam konteks profesional," ujar Noor Arief, manajer marketing komunikasi Villa 2000.
Skuat Villa 2000 musim 2015:
Kiper: Gary Setiawan, Reza Herdiansyah
Belakang: Nizar Ashari, Helmi Madilla, Syahroni, Idham Jauhari, Lutfi Ramdhani, Donny Irvana, Zaenal Anwar
Tengah: Ade Iwan, Bryan Setiawan, Firman Usman, Delton Wohon, Abdul Gani Pelupessy, Cakti Andanu, Rainhard Romario, Dyangga Yureztyo, Soni Andriansyah, Oktavianus
Depan: Jibby Wuwungan, Andrean
sumber
http://www.goal.com/id-ID/news/1387/...a-2015?ICID=SP